2021-09-29
We have released English version site.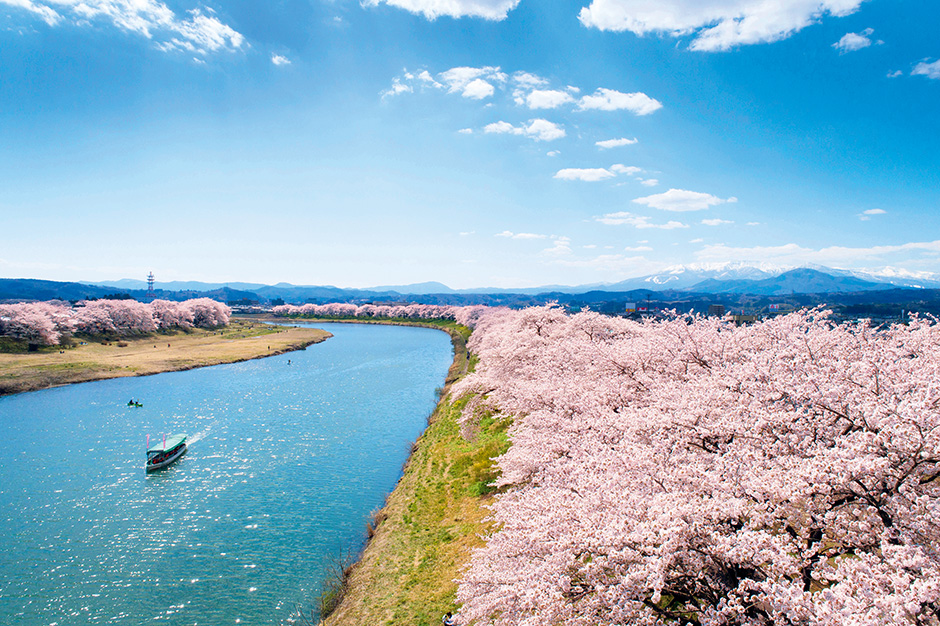 A clear blue sky, fresh new greenery, and the still snow-capped Zao Mountains.
As if tying these all together are endless rows of pale pink cherry trees.
This precious scene marking the start of spring lasts for but an instant.
Here we find an ancient beauty of Japan, talked about since the old days.

Watch the videos introducing the hotspots in the towns and the "How To" video to see how to fully enjoy "Hitome Senbon Zakura".
【東北・宮城・柴田町】HITOME SENBON LIGHT BLOSSOM 2020/short.ver/一目千本桜ライトアップ

An illumination promotion video of Hitome Senbon Zakura. (Short version)

【東北】The One and Only Sakura Experience-白石川堤 一目千本桜(Hitome Senbon zakura)

A promotional video allows you to experience the four seasons of Hitome Senbon Zakura.

【東北】The One and Only Sakura Experience-白石川堤 一目千本桜(Hitome Senbon zakura)大河原町(Ogawara)

A promotional video allows you to experience the four seasons of Hitome Senbon Zakura.(Ogawara version)

【東北】The One and Only Sakura Experience-白石川堤 一目千本桜(Hitome Senbon zakura)柴田町(shibata)

A promotional video allows you to experience the four seasons of Hitome Senbon Zakura.(Shibata version)